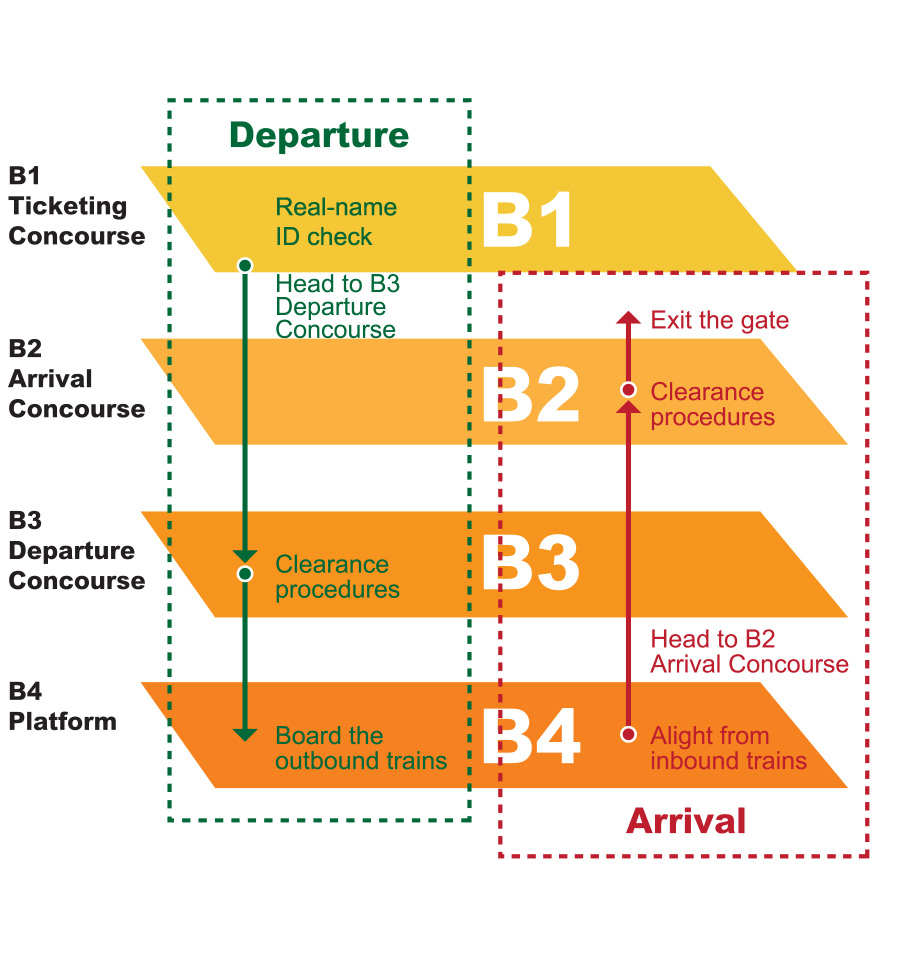 Easy Journey in 3 Steps:
Travellers can enjoy an easy train journey by following these 3 steps and paying attention to the relevant information.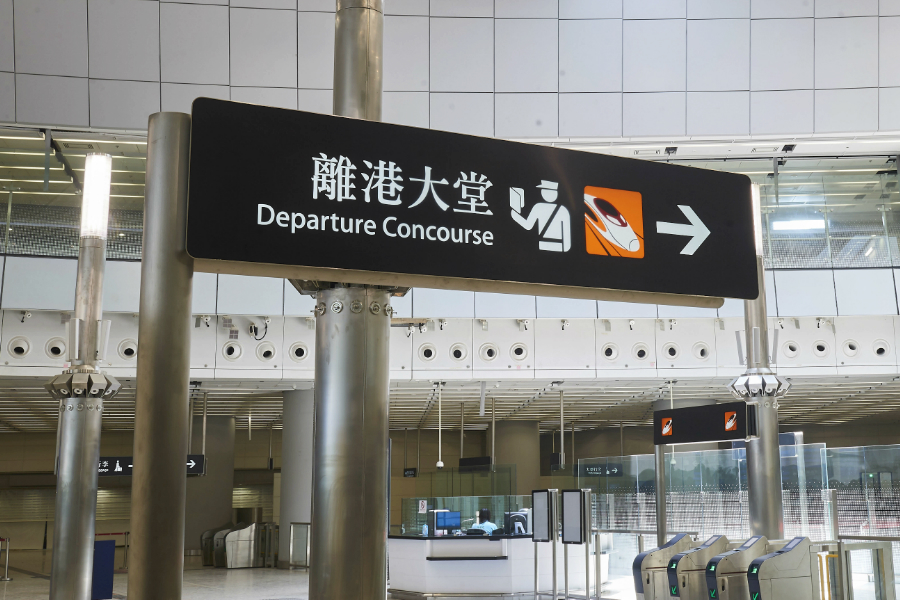 Immigration and boarding
Travellers may proceed for security checks, immigration and boarding procedures as early as 120 minutes prior to train departure. Normally, travellers can complete the procedures as quickly as around 30 minutes. Passport holders, passengers using traditional immigration counters or travelling during festive seasons and public holidays, please allow extra time for your clearance process.
Travellers should bring their personal identity document that is used for ticket purchase for real-name ID check and immigration procedures. Prior to security check, travellers are also advised to empty out their pockets of any loose objects (e.g. mobile phone, coins and keys etc.) and put them in handbags or hand baggage for facilitating the process.
Follow 3 easy steps for journeys departing from Hong Kong:
After you have passed the real-name ID check at the Ticketing Concourse on Level B1, you can then proceed for luggage and security check.
Descend to the Departure Concourse on Level B3 to complete both the Hong Kong and Mainland clearance procedures in one go
Wait at the Departure Concourse and follow the directions to the gates to Level B4. The gates will be closed 5 minutes before departure time.