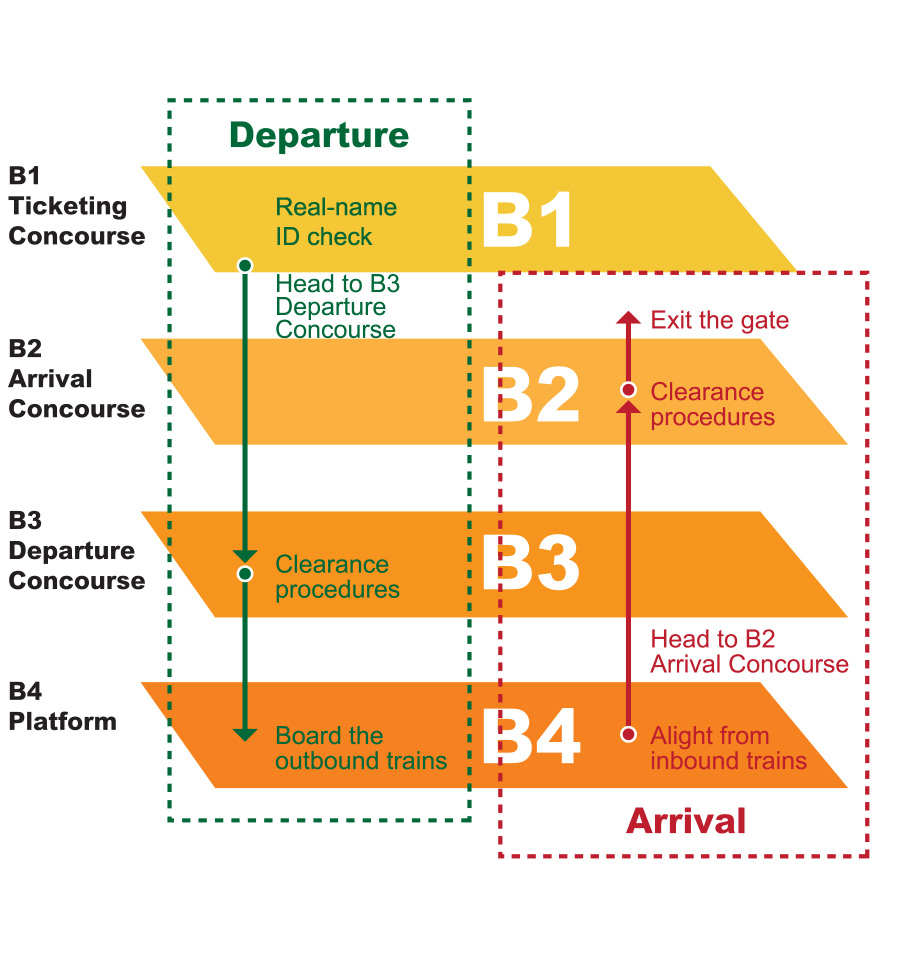 Easy Journey in 3 Steps:
Passengers can enjoy an easy train journey by following these 3 steps and paying attention to the relevant information.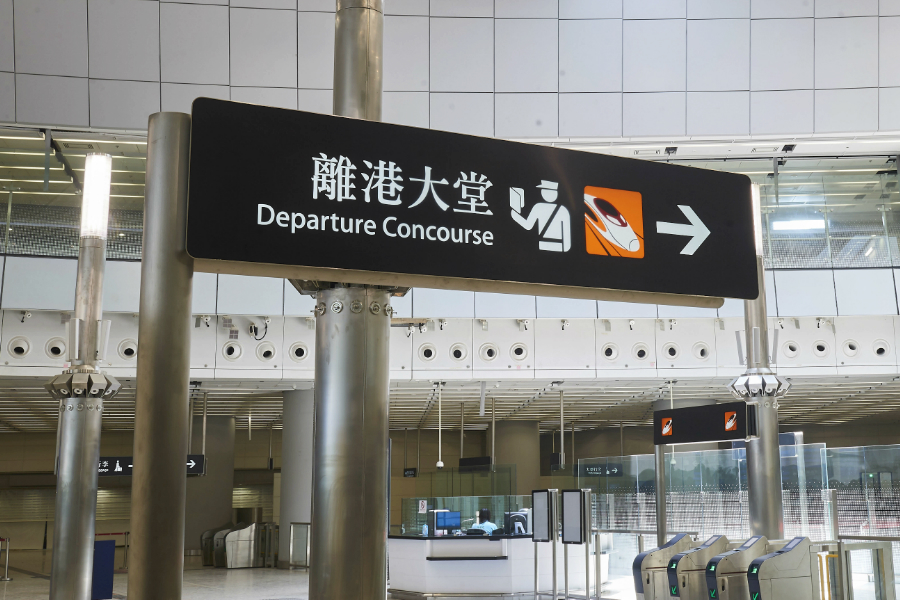 Immigration and boarding
Please be reminded to present the personal identity document corresponding to the name and number printed on your ticket for real-name ticket checking. Please also make sure you have a valid travel document for the immigration procedures.
Follow 3 easy steps for journeys departing from Hong Kong:
After you have passed the ID check at the Ticketing Concourse on Level B1, you can then go through the first set of gates for security check.
Descend to the Departure Concourse on Level B3 to complete both the Hong Kong and Mainland clearance procedures in one go
Wait at the Departure Concourse and follow the directions to pass through the second set of gates to Level B4. Gates will be closed 5 minutes before departure time.