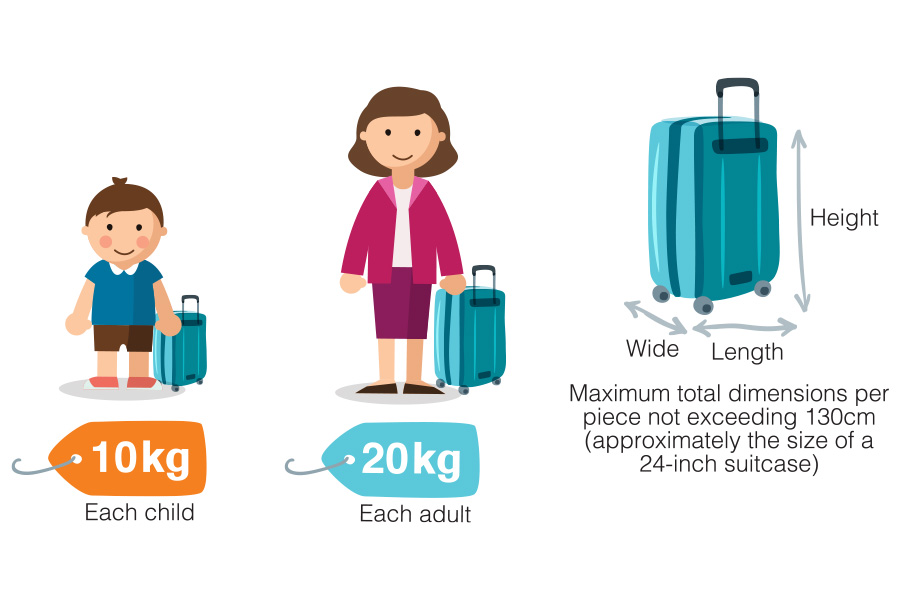 The maximum weight of baggage (excluding folding wheelchairs for the disabled) that can be carried by travellers is: Adult 20 kg; Child 10 kg; Diplomat 35 kg. The sum of the length, width and height of hand-carried baggage must not exceed 130 cm
High Speed Rail does not provide baggage or parcel consignments
Travellers are not allowed to bring any animals onboard the trains (except for guide dogs)
Prohibited or restricted items
These items are strictly prohibited in trains, stations or anywhere else on railway premises:

Explosives: explosives in any form, explosive devices, maroons, etc.
Dangerous items: any weapon, e.g. knives, guns, offensive weapons, etc.
Compressed gases: petroleum gas, coal gas, oxygen, hydrogen, etc.
Flammable liquids: alcohol (including hand sanitising gels and sprays), retinol, benzene, thinners, petrol, paint, hydrogen peroxide, diesel oils, etc.
Poisons: arsenic trioxide, cyanide, hazardous pesticides, etc.
Corrosive items: nitric acid, sulphuric acid, mercury, etc.
The range of prohibited items is extensive and is not limited to these items.
Restricted items:
nail polish, delustrant, and hair dyes must not exceed 20 ml
pressurised self-spray containers such as cold waving conditioner, mousse, hair spray
insecticides, air fresheners, etc. must not exceed 120 ml
two small boxes of safety matches; and two ordinary lighters
The MTR Corporation has the absolute authority and its sole discretion to refuse permission to board to any passenger found with any explosive/ dangerous/ flammable/ toxic/ corrosive items whether or not they are listed above.
**For more information on the prohibited and restricted items in stations and on trains, please refer to the Rules for Guangzhou-Shenzhen-Hong Kong High Speed Rail Cross-Boundary Passenger Transport and to the notices in stations.