Plan your trip at ease using Journey Planner

More and more people are traveling with High Speed Rail to the Mainland for business or leisure trip. With so many routes and destinations available, how can you choose the right train for your trip? Try the Journey Planner on the High Speed Rail website or mobile App*, which is a useful tool providing train schedules, routes and fares information all at a glance.
* Update the app to the latest version to use this function.
Below is the demonstration using the High Speed Rail mobile App:
Step 1:
Select departure and arrival station in "From" and "To" respectively.
Reminder: Hong Kong West Kowloon Station must be either the departure or arrival station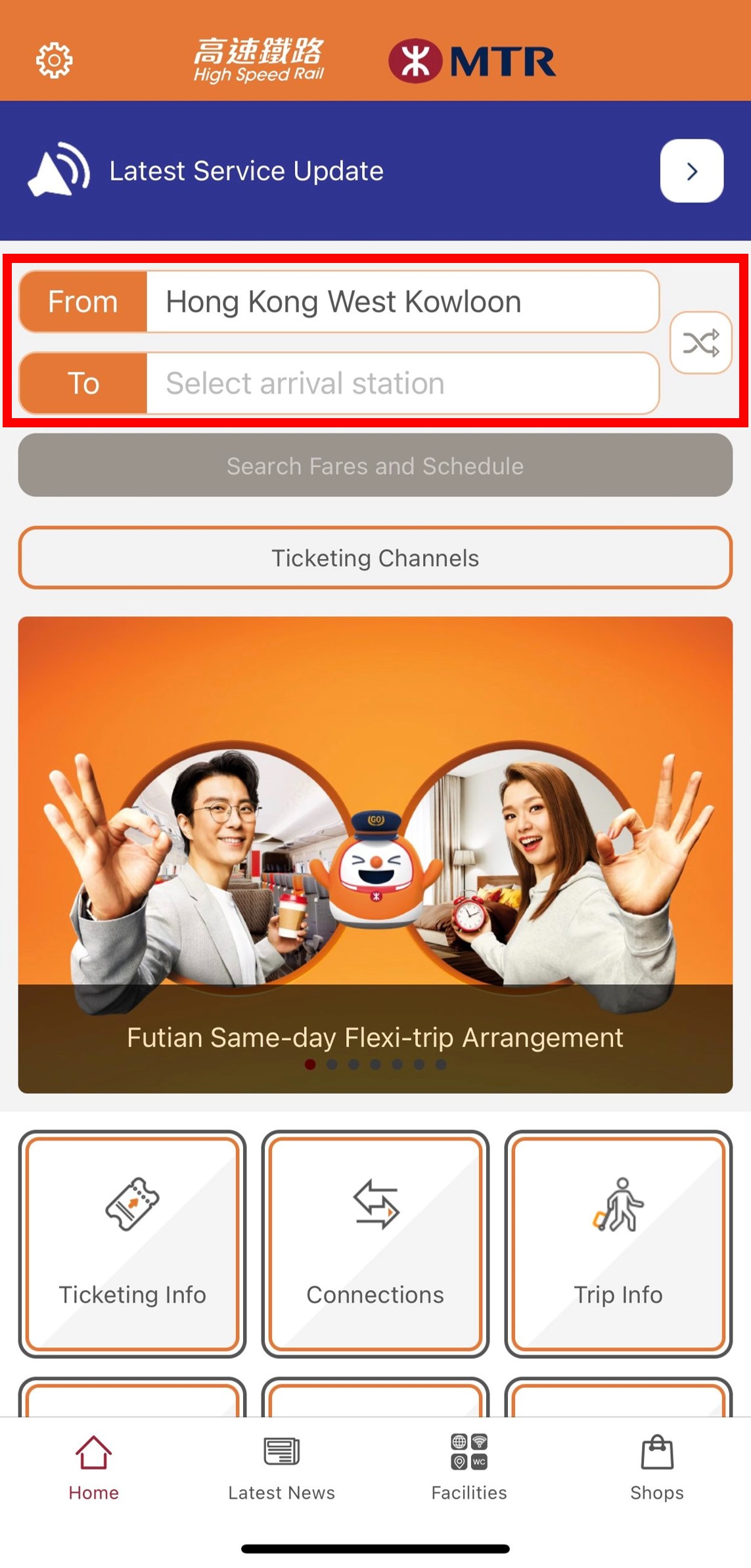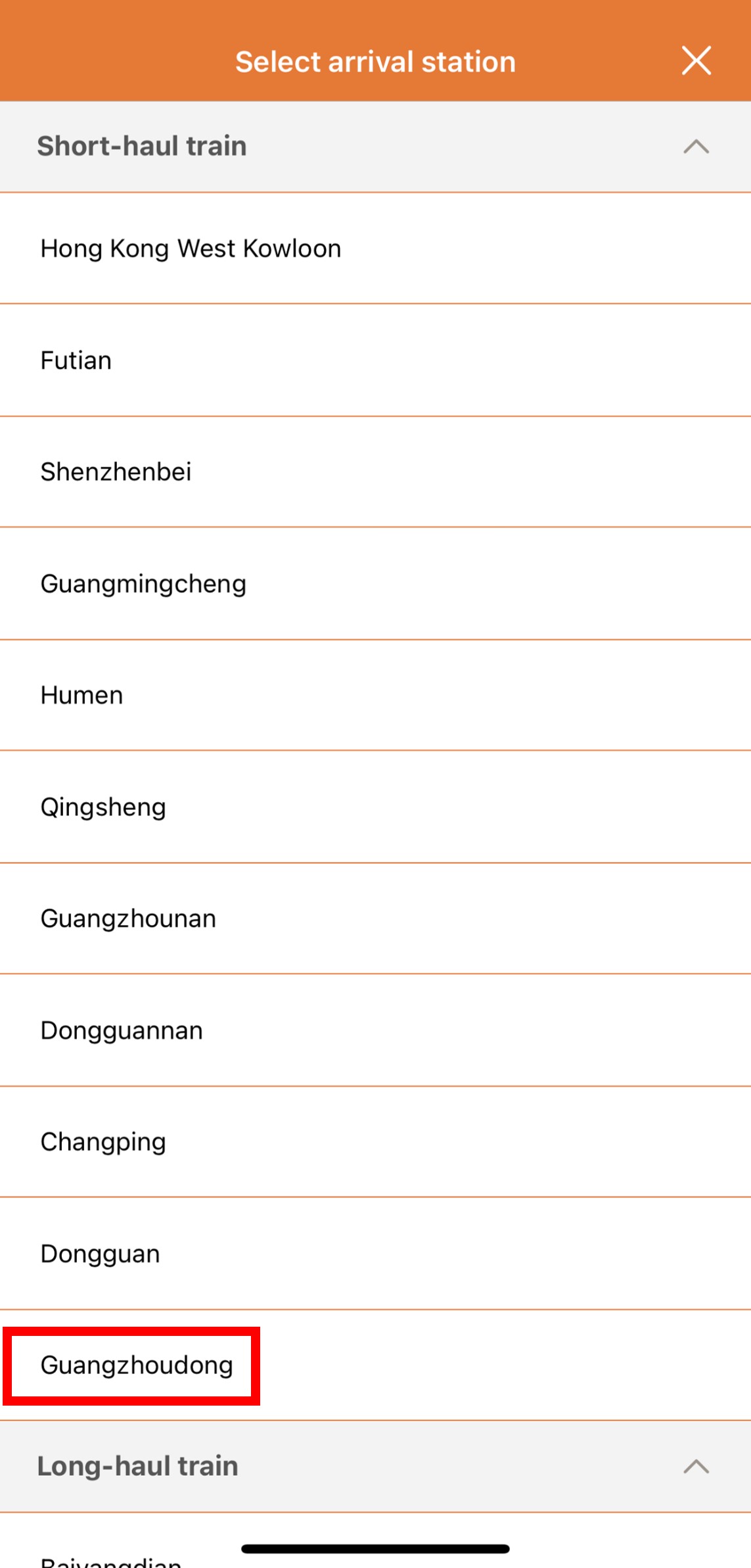 Step 2:
Click "Search Fares and Schedules", the system will filter and list out the available train schedules, travel time etc.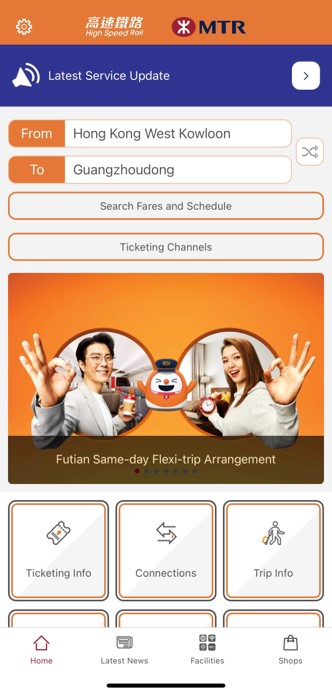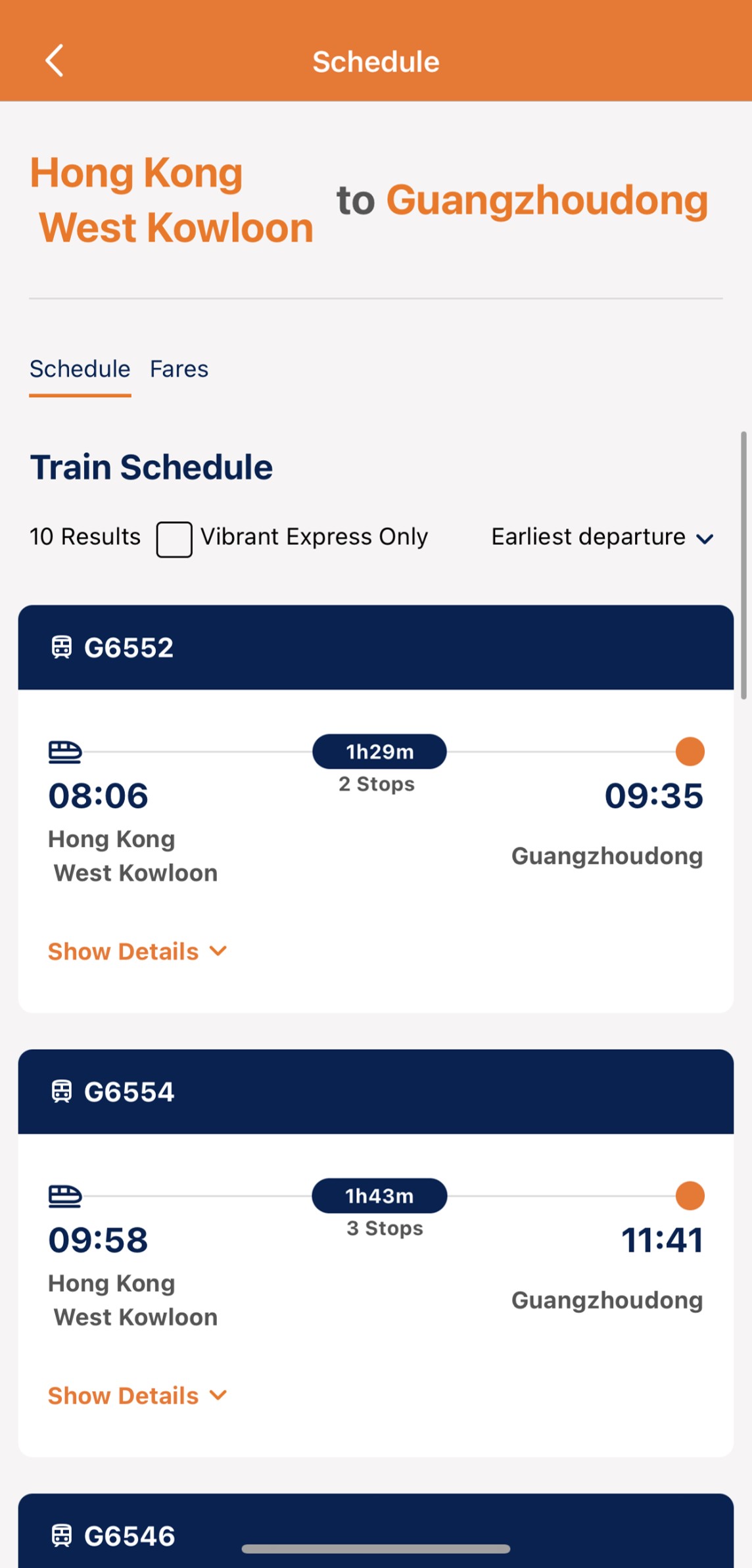 Step 3:
Click "Show Details" to display the route, stopover stations and arrival/departure time of the selected train.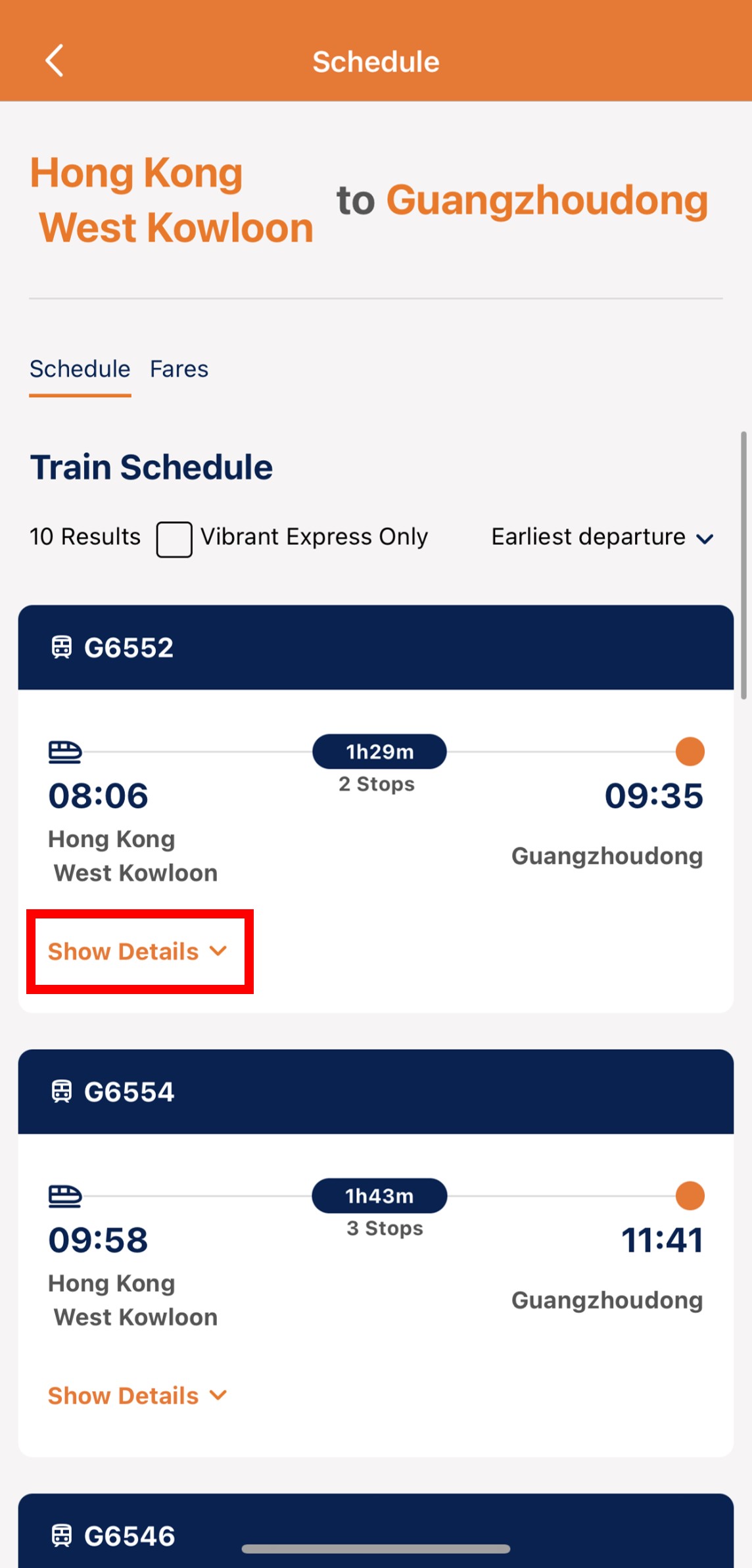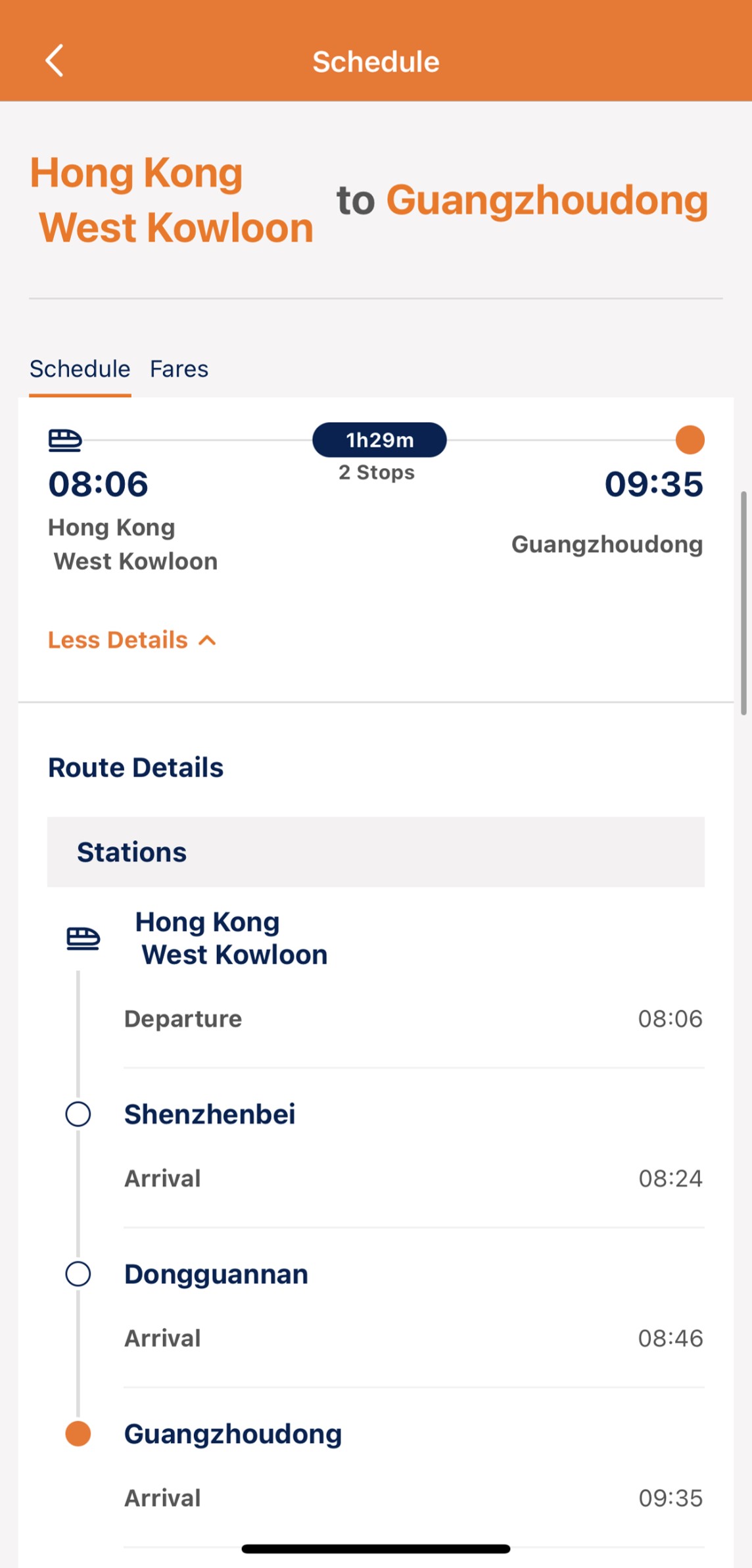 Step 4:
Click "Earliest Departure" at the top right corner, you can change the sorting methods such as "Earliest Departure", "Shortest Time" or "Earliest Arrival" to display the train schedule.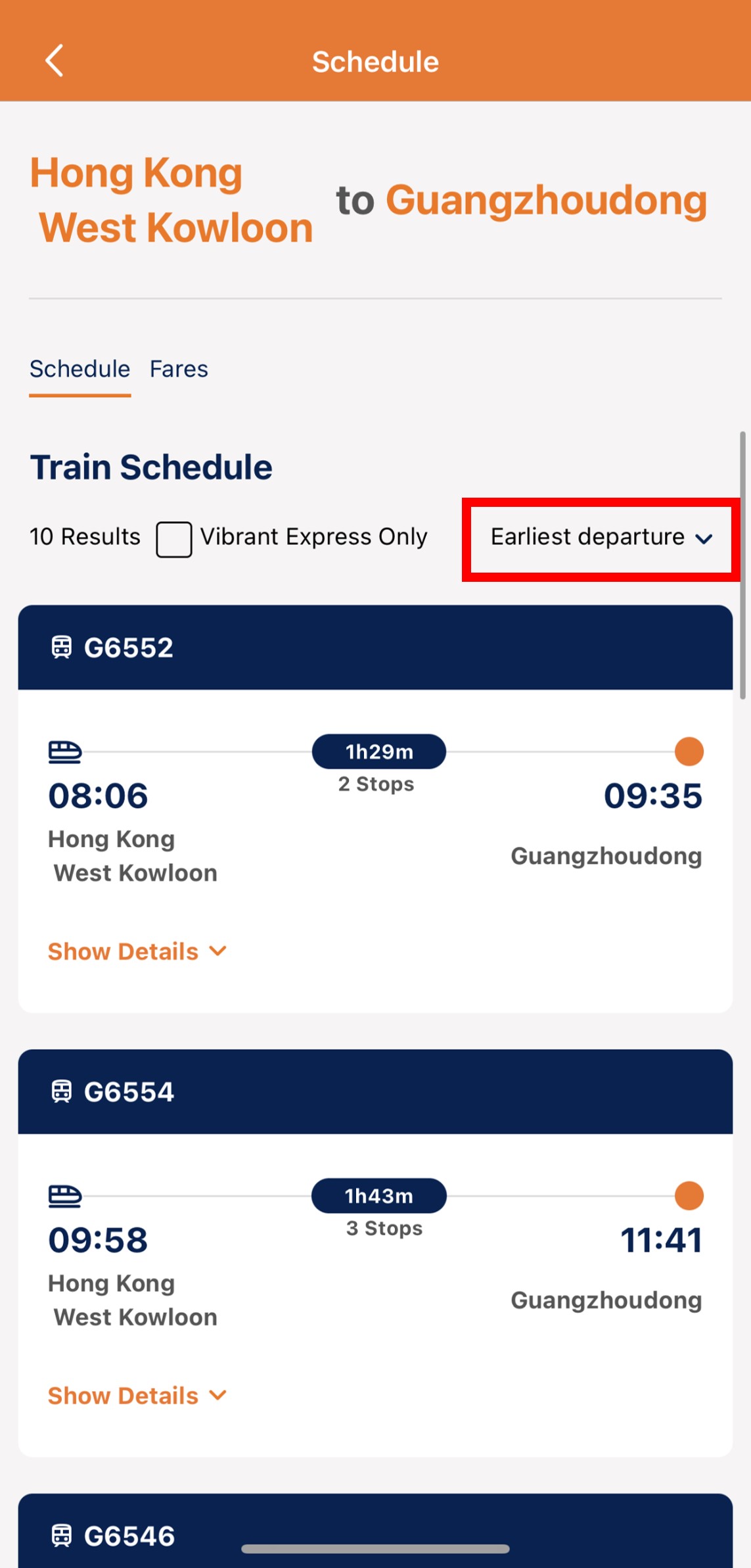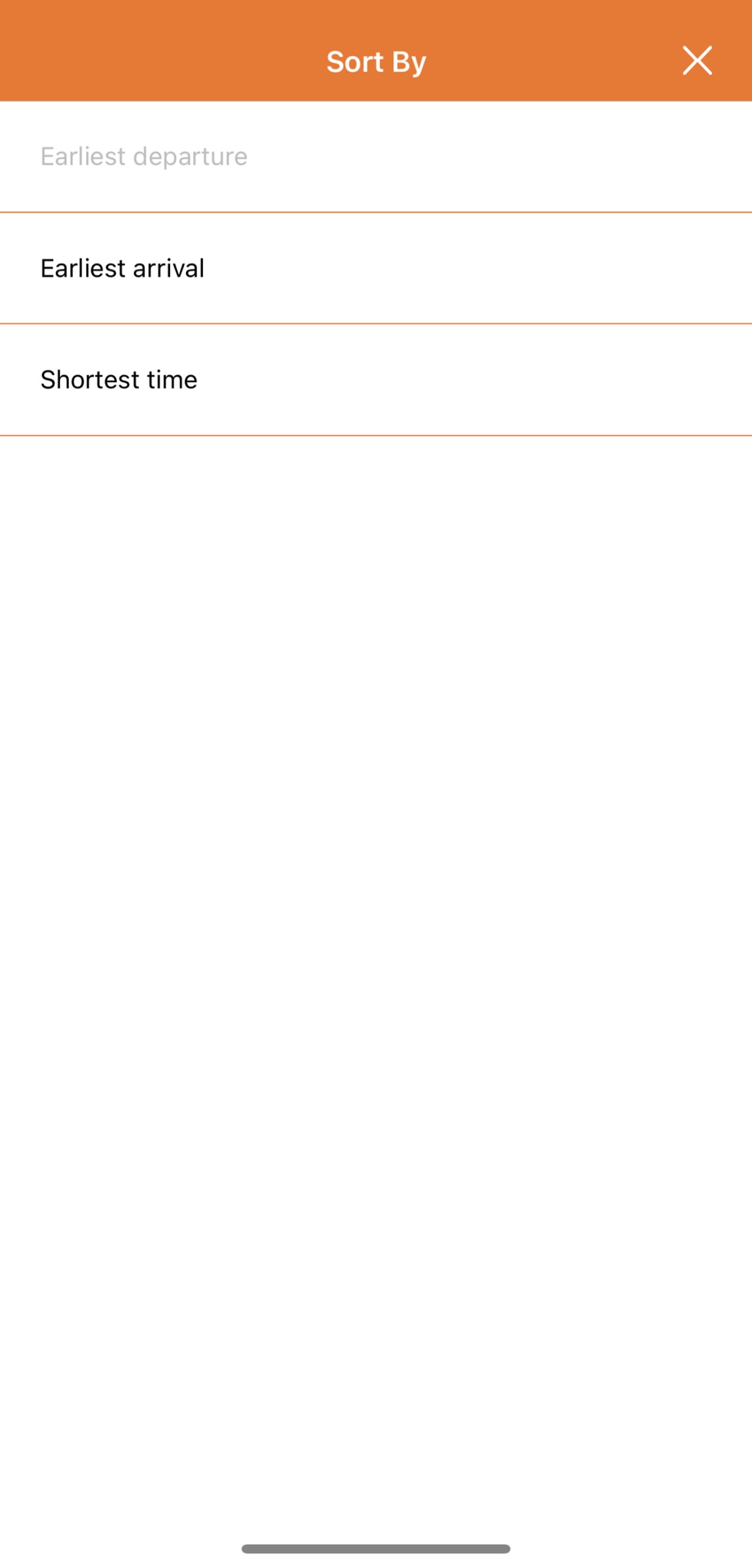 Step 5:
Tick "Vibrant Express Only" to show Vibrant Express train schedule.
Reminder: Vibrant Express is available for selected routes only.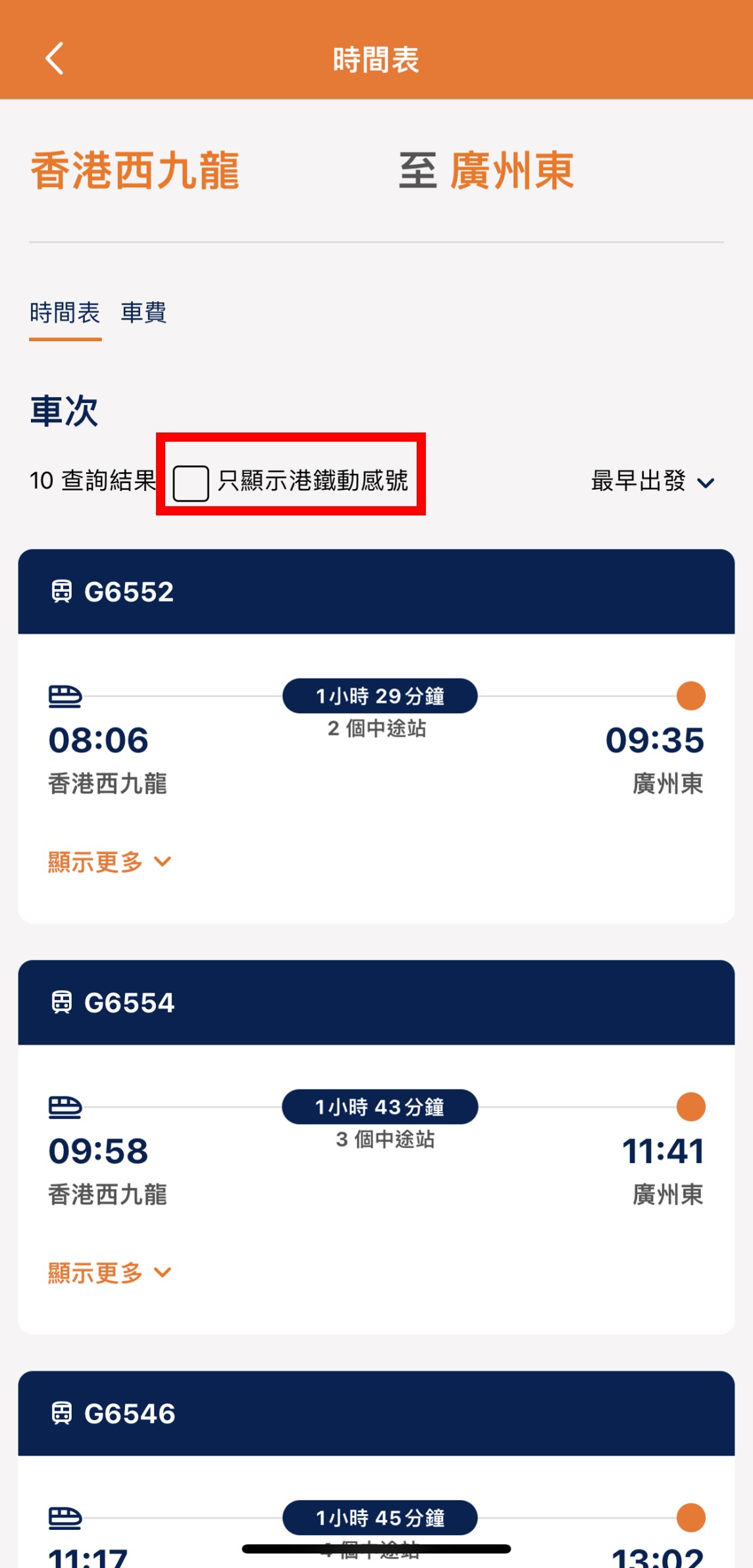 Step 6:
Click "Fare" at the top left corner to check the fare information. After entering the fare information page, click "HKD$" at the top right corner to show RMB fare.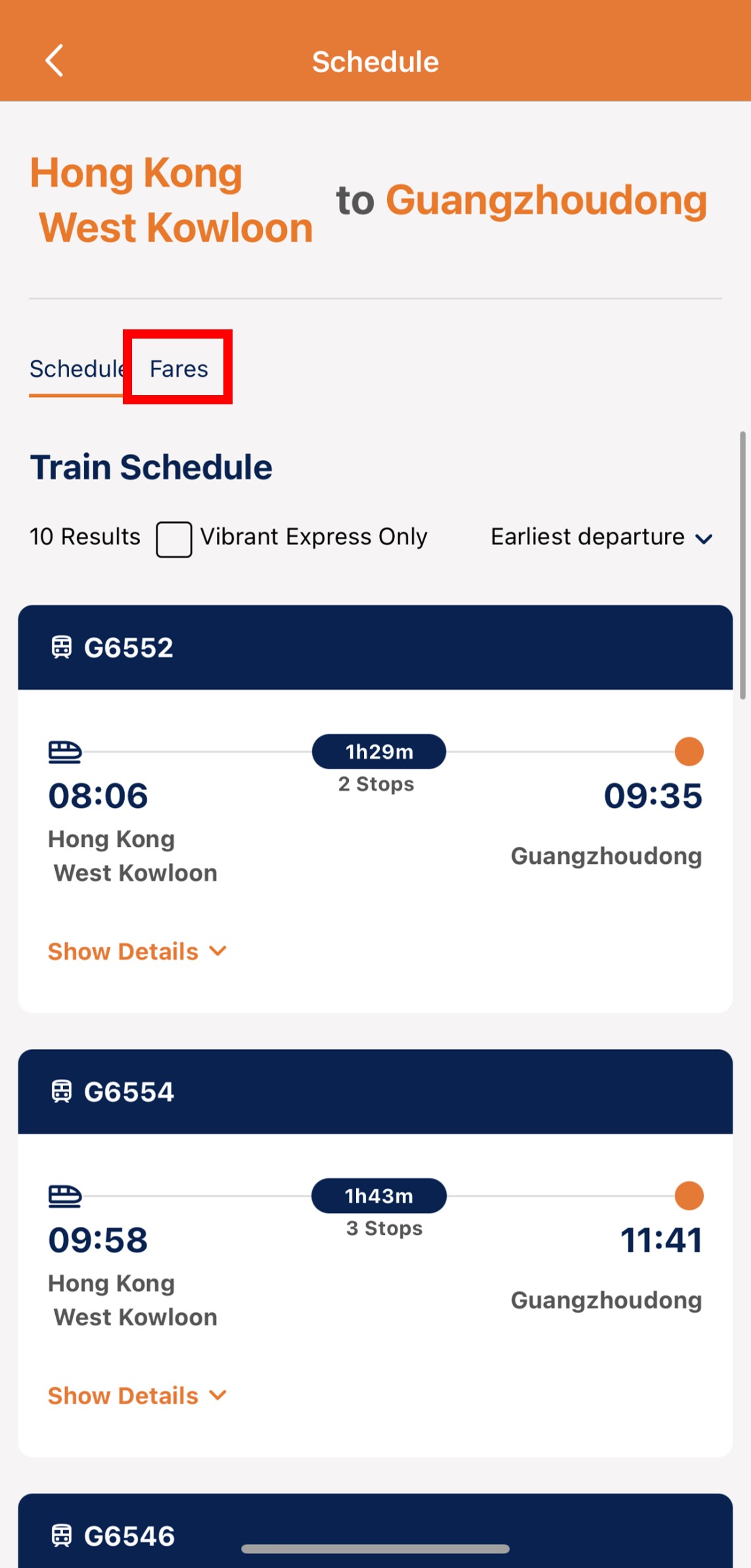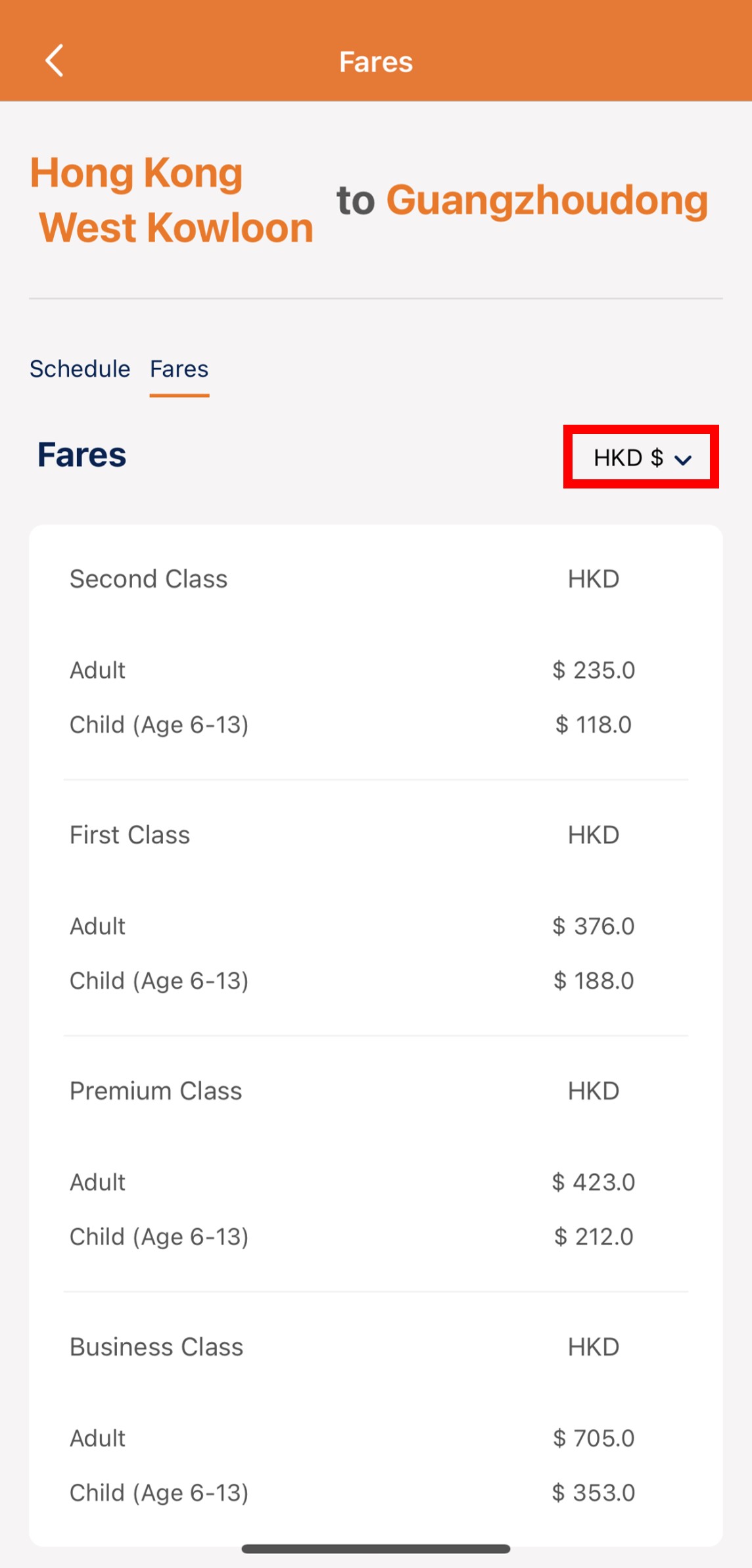 Tips:
The above shows the planned departure time. In case of emergencies and change of scheduled time, please refer to the real time train timetable displayed at the station lobby or the "Latest Service Update" on the website and mobile app.