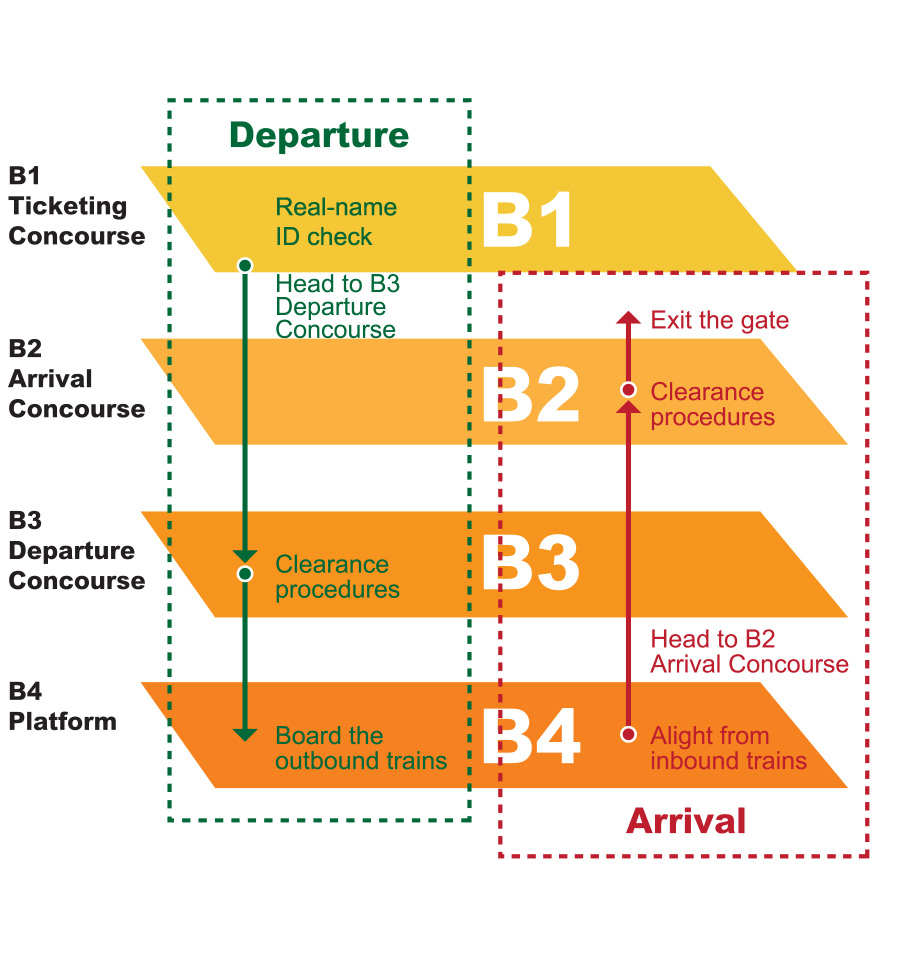 Easy steps to start your journey:
Passengers can enjoy an easy train journey by following thee steps below and paying attention to the relevant information.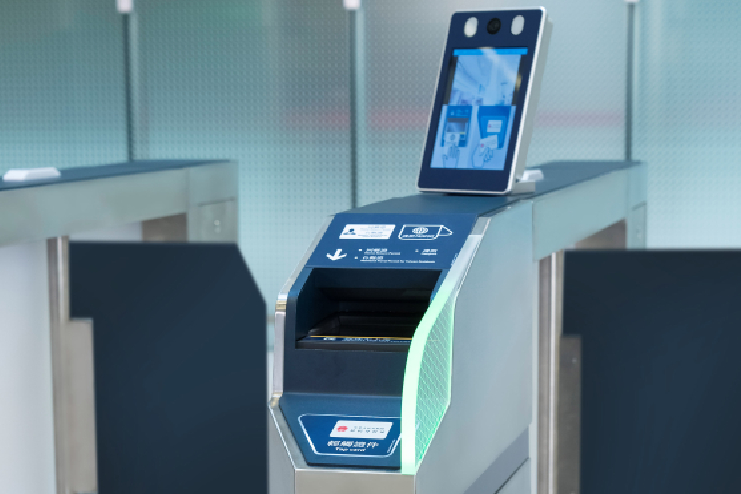 Departing from Hong Kong West Kowloon Station
Passengers are required to use the Home Return Permit, PRC Resident Identity Card, Mainland Travel Permit for Taiwan Residents or valid Passport that used to buy the ticket for boarding procedures.
Passengers may proceed for real-name checking, security checks, immigration and boarding procedures as early as 120 minutes prior to train departure. Normally, the procedures can be completed in around 30 minutes.  Due to additional requirement for nucleic acid test result verification and Mainland health declaration, please allow extra time for the procedures.  Besides, travelling during festive seasons or public holidays, passengers using traditional immigration counters or passport holders,  extra processing time is required.
Real-name Checking and Ticket Verification
Go directly to the Self-service Gate or the Staff Assistance Counter in the Ticketing Concourse (Level B1) and present your identification documents and complete your real-name checking and ticket verification at the same time
Security Check and Immigration Formalities
Follow the instructions for baggage and security checks. Prior to security check, you are also advised to empty out your pockets (e.g. mobile phone, coins, keys and etc.) and put them in handbags or hand baggage for facilitating the process. Then go to the Departure Concourse (Level B3) to complete both Hong Kong and the Mainland immigration formalities
Boarding
Enter the boarding gate on Level B3 using the identification document or QR Code Ticket1 and board the train. The gates will open 15 minutes before departure time and close in the last 5 minutes
Arriving at a Mainland Station
Exit the gate using your identification document or QR Code Ticket1
1 As a 12306 registered user, after buying your ticket, you can use identification document to board and exit, or use your QR Code Ticket on the China Railway 12306 mobile app (Chinese platform only) if you have completed facial verification on the app
Please note that this is a dynamic QR Code and a screenshot is not acceptable. When using a QR Code Ticket, log in to the China Railway 12306 mobile app and your QR Code Ticket can be located in the "My ticket" of booking record section